MARCONI UNION - DIFFERENT COLOURS - OUT NOW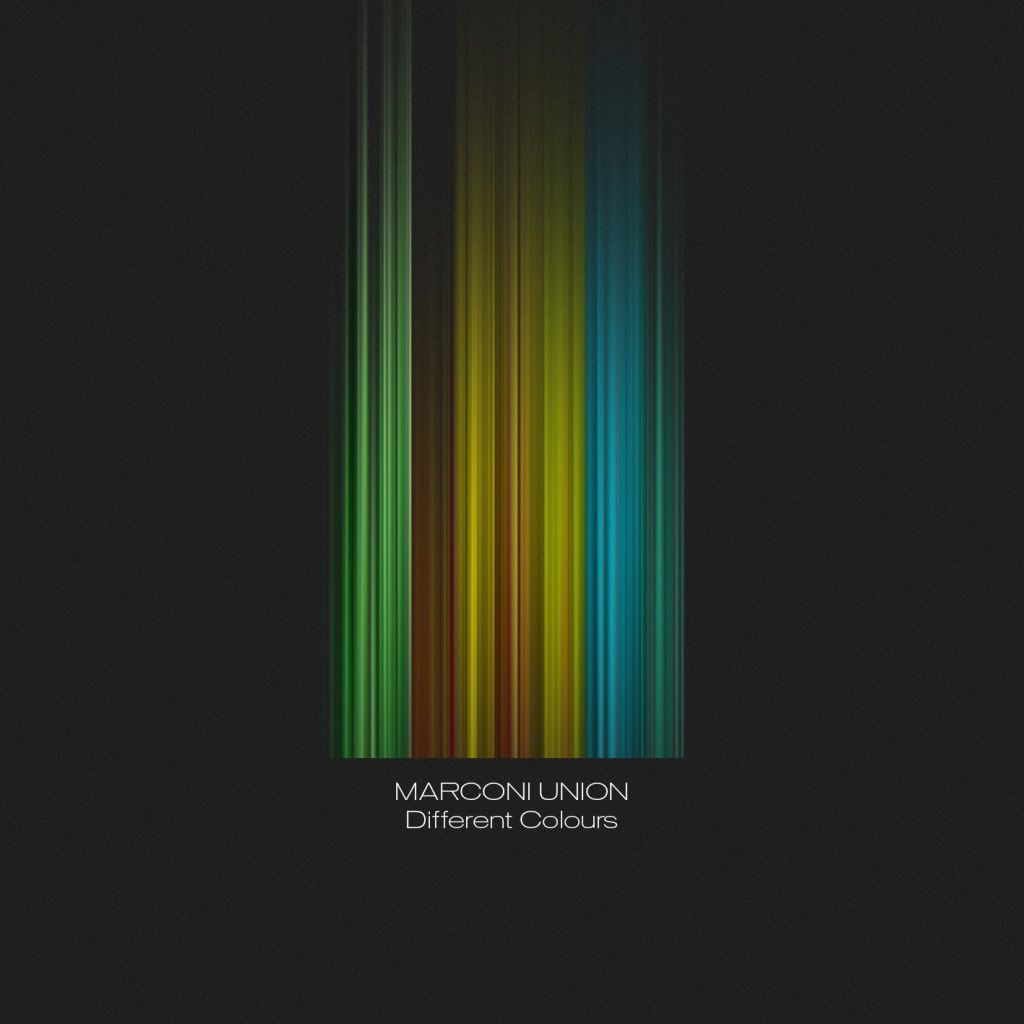 "Marconi Union are amongst today's most talented musicians. A band capable of rare beauty" Sunday Times
"The masters of ambience return with their sixth studio LP. Another work of bewitching beauty that transports you to a place of awe and wonder" DMC ****
Their brilliant new album Different Colours is out now and you can buy the CD here.
In the realms of modern-day late night ambient exploration Marconi Union often draw comparisons with Brian Eno and Biosphere, perhaps Sigur Ros, but the graceful manner with which their richly melodic compositions unfold and the emotion these evoke sets them apart from their peers.
Marconi Union's music straddles the worlds of artistic credibility and musical accessibility and across all of their albums there are streaks of back humour and pools of shimmering beauty revealed in their slow undulating groove. And however bleak thing might sometimes sound, there's always a glimmer of hope, a faint glint on the horizon. Different Colours, their sixth, is the first to feature the work of pianist Duncan Meadows, along side founding duo, Richard Talbot and Jamie Crossley and with this comes a gentle shift in focus from cool introspection to a friendlier more dynamic sound.
"For the past nine years [they] have been creating some of the finest instrumental music around" Sunday Times
"A hypnotic blend of ambient, post-rock and electronica" Financial Times ****
"[They] are frighteningly accomplished, making elegant, expertly constructed pieces with tangible beginning and ends, melded from seemingly amorphous motifs and phrases of guitars, synths and percussion" Mojo ****
"At times it is hard to believe that just three people are behind the lush soundscapes...the state of the Union is very healthy indeed" Music OMH ****
"Their introspective ruminations are affecting and bring something new into the word of ambient music" Clash Magazine *********
"Melding organic instrumentation with soothing, cinematic ambient electronics, this mysterious outfit are now up to their sixth album, Different Colours, out on Just Music ...expect to hear Marconi Union at Cafe Del Mar in Ibiza and other global sunset bars all summer" DJ Magazine
"MU make stately weightless music that seemingly manages to say and do very little but yet conveys a wealth of mood and emotions as their tracks journeys unfurl" CMU
"Different Colours is Marconi Unions most mature album yet, a faultless CD of electronica film noir moodiness from beginning to end" Echoes CD of the Month
"Six albums in and Marconi Union are still making music that is timeless" Press Party
"Different Colours is very much its own character...a confident statement, Marconi Union's raised flag to doing it their way" Fluid