To celebrate the release of new album, Origin, Echaskech have allowed fans and fellow DJs the chance to remix two tracks from the release. Producers will be able to get their teeth into the first single, 'Form | Function,' as well as 'Sovereign System.' The winning entry will have their remix featured on new EP as well as a £100 cash prize. Five runner- ups will also receive copies of the album. Entries to be considered for the EP must be submitted by 12th March. To download the stems and take part go to the Echaskech website.
Origin is out now.
"A mighty piece of work"
5/5 DMC World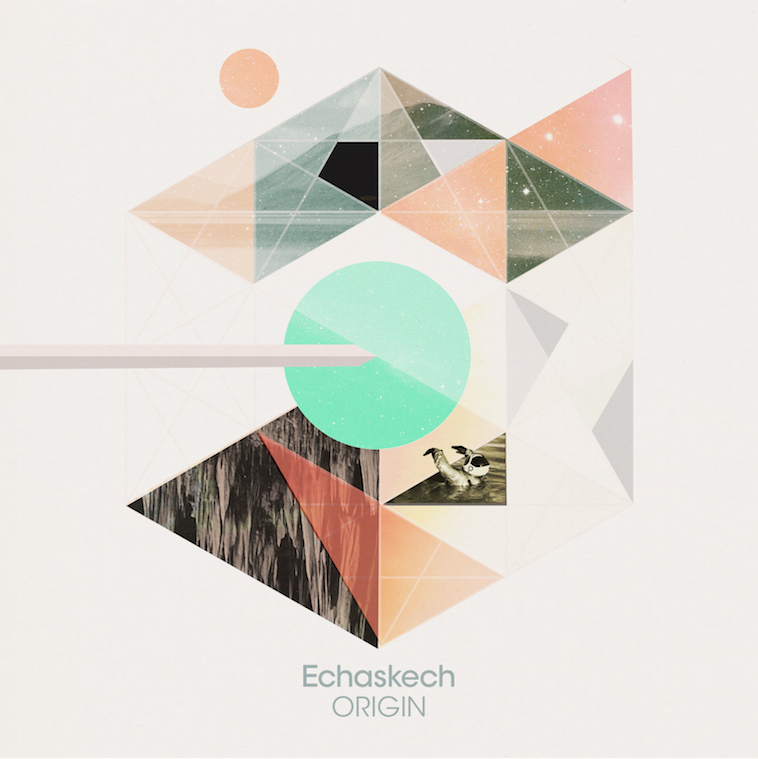 "A mightly piece of work. The sonic scale of this music is massive..This is also extremely emotional music, saying more in a few notes than others do in a few hundred words. 'Origin' is great, setting a new bar for this hugely impressive duo" DMC World 5/5
"An album of intelligent genre-hopping"
4/5 Mojo
"One of the albums of 2014"
5/5 Globetronica
"The pair are at the top of their game"
The Crack
The new Echaskech album, Origin, is out now. The album is their third to come out on Just Music and we are very excited for you to hear it. Origin was preceded by the release of the Form | Function EP, featuring the album version of the title track, an Arkist remix, plus two exclusive new tracks.
"Fidgety rhythms of classic IDM with the soaring melodies of golden-era progressive house" - SPIN
Read more about what SPIN had to say about the single or watch the video for Form | Function:
Origin is availabe to buy now!
Having already played at the likes of Southbank Centre's Ether Festival, Pianismes Barcelona and Sonic Cinema at the BFI Southbank, Will Dutta is bringing his energetic live show to Kings Place for one night only.
Parergon Live is a journey of collaboration featuring legends of the electronic world such as Plaid and Max de Wardener, along with original sound artists such as Claude Debussy, Eric Satie and Olivier Messiaen. Visuals from Damiean Hale, Xavier Perkins, Quayola and Dan Tomb complete a spectacular audio-visual experience all-round.
You can see Parergon live on 5th March at Kings Place, London. Buy tickets here.
Buy Will's album Parergon from the Just Music store.
"A beautiful and hypnotic....exudes a beguiling sensibility that is equal parts classical and electronica"
The CMU